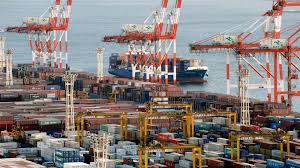 Marine Fuel Testing
Since January 1st 2015, Tribologik has been testing sulphur content in Marine fuel in compliance with the 0,10% limit assigned to ships navigating in designated Emission Control Areas (including the United States, Canada, the Baltic Sea and the North Sea).
Now that IMO (International Maritime Organisation) has adopted its new directive on sulphur for ships operating outside these designated areas, Marine fuel testing is becoming increasingly necessary.
Known as "IMO 2020", the directive specifies that "from 1 January 2020, the global upper limit on the sulphur content of ships' fuel oil must be reduced to 0.50% (from 3.50%)" www.imo.org.
The new limit will mean a 77% drop in overall sulphur oxide (SOx) emissions from ships, equivalent to an annual reduction of approximately 8.5 million metric tonnes of SOx. Particulate matter - tiny harmful particles which form when fuel is burnt – will also be reduced.
A carriage ban on non-compliant fuel oil (except for ships with exhaust gas cleaning systems installed) has entered into force on March 1st, 2020.
Test your Marine fuel with Tribologik and comply with the sulphur limits enforced in your navigating area(s).
Contact us for more information.